PRETTY HEAVY DUTY (P.H.D)
2023


︎︎︎Click image to scroll
︎︎︎More images arriving soon


A follow on from the powder coating expeirments of
Sky Blue Pigments
,
Pretty Heavy Duty
is a series of industrially inspired furniture pieces with ethereal custom powder coat finishes , the corrugated screen is designed for a window installation during London Design Festival 2023. All items are fabricated from steel and powdercoated in the East Midlands. A limited number of cotton t shirts are also unconventionally powder coated and currnetly for sale.
Please contact for sale / custom enquiries.

...

METAL IN MARBLE
2022


︎︎︎Click image to scroll

Material imitation was once considered a fine art form. In the present day, with advancements in technology it is possible to wrap a realistic image of almost anything onto a surface in order to imitate. Often, within contemporary design and manufacture, imitation materials are used to ensure the affordability of products. These imitation designs are often deemed inferior in comparison to their real material counterparts, even if they are an exact visual copy. Metal in Marble explores themes of technology, perception, materiality and sustainability. From a certain angle and distance the object may look like a solid piece of carved marble. Closer inspection reveals a halftone printed, hollow aluminium shell that is both efficient to manufacture and can be easily recycled.

Currently working towards production with The Conran Shop.

...

TAPESTRY
2022


︎︎︎Click for full video︎︎︎
Within a volume similar to that of a chimney breast, with the aid of 2 discrete fans, a textile tapestry intermittently moves like a curtain in the wind. The material's unique qualities refract the light from two standard bulbs, the light bounces along the textile, in a natural unpredictable manner, just as sunlight dances on a body of water.


Looking for clients for residiental / commerical / public spaces

...

SKY BLUE PIGMENTS
2022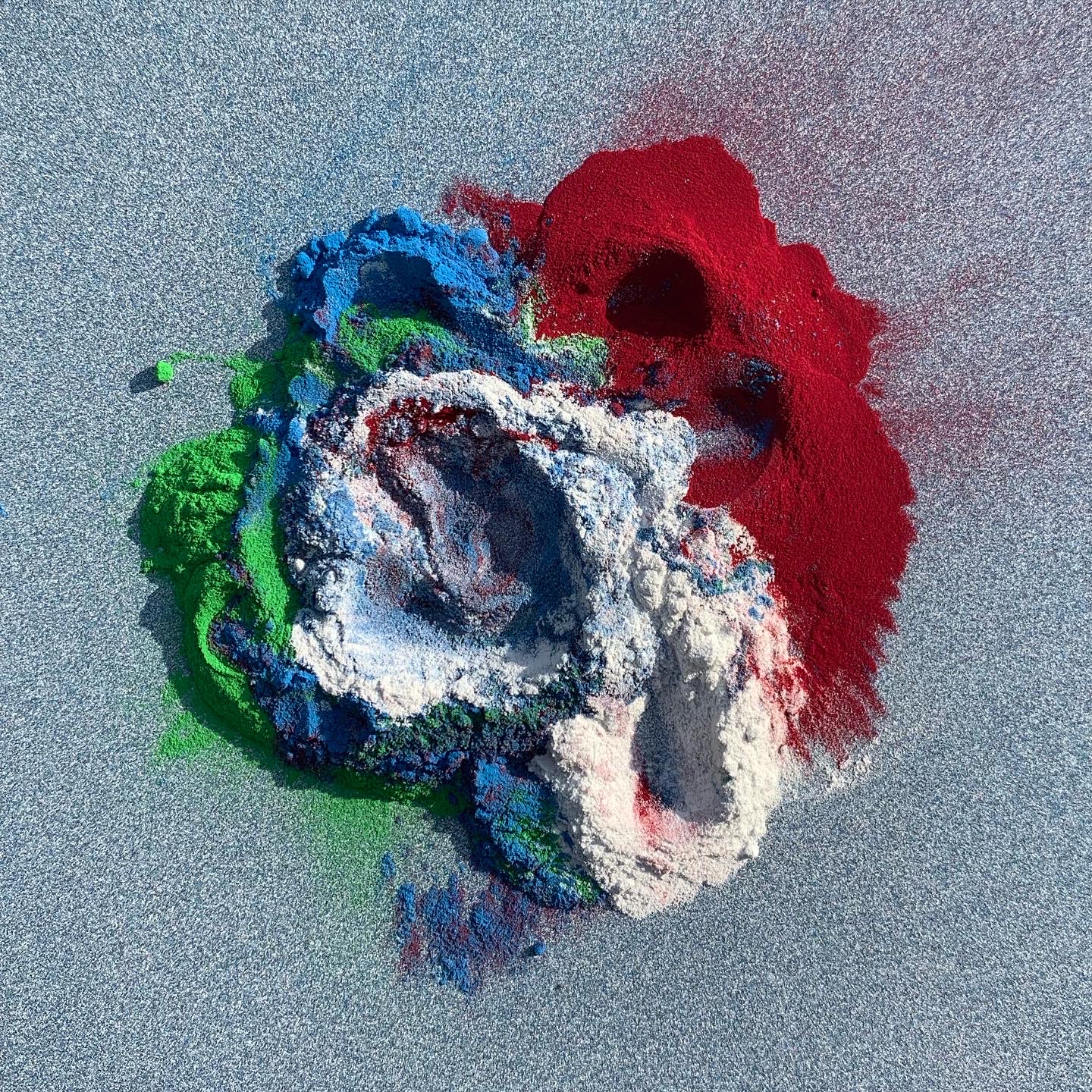 ︎︎︎Click image to scroll



An ongoing project looking at unconventional methods of industrial metal powder coating using surplus powder left over from one-off commercial projects. Four colours of pigment powder are used, added and sprayed incrementally within a whole batch. Up close, each different grain of the four coloured powders are visible. A smaller scale of objects can be produced with an ethereal surface appearance produced from an often plain and standardised industrial finishing process.



Please contact for custom paint finish enquiries.